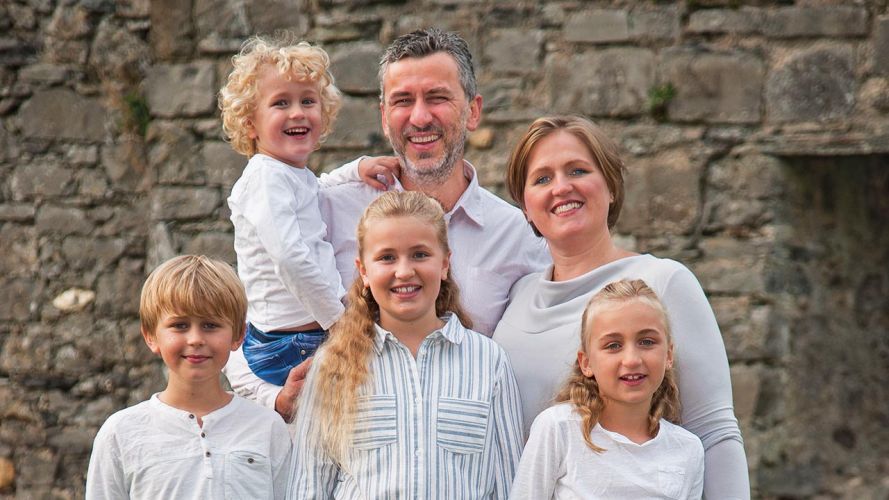 Our story so far...
The Forge was born early in the spring of 2013, the spring of the snow! Just a few days after acquiring the keys in March a hefty amount of snow hit the Isle of man and for a few weeks the only way for new owners Artan & Sarah Xhumrri and their children had to visit the site was to park some way off and slip slide down to the dilapidated gateway to the front of the building.
This enforced closure allowed us time to really look at what we had invested in, seeing for the first time the potential of the beautiful grounds and surroundings.
We knew this site deserved to become something special, something true to its roots as an old Manx farm, something Authentic.
We stripped the building back to the bones, and left it there, the interior has been restored using old fittings and fixtures from around the site and we were lucky to uncover some gems such as our slate mantles above the fire places, discovered buried under the old front porch, old tools hidden in sheds, reclaimed timbers and wiring from the original site. Always respecting the environment and local ecosystem.
The Forge smoke house and grill with its crackling fires and large open plan dining rooms allows for leisurely family style feasting in a totally unique and independent environment where quality and authenticity is at the heart of everything we do.
PLEASE VISIT OUR FACEBOOK PAGE AND SEND US A MESSAGE TO PLACE AN ORDER.
Order Takeaway